Gone are the days when professional communications and good intentions were enough for the long-term growth of an organization. The trends are now changing swiftly and the businesses are gradually understanding the importance of building a sustainability policy. In fact, many businesses have already built a sustainability policy to foster company longevity.
The business owners have now realized that the genie of social media can be a huge threat to their business if they didn't control it wisely. Therefore, they are now building sustainability policies that can help with minimizing the negative impact on the environment while maximizing their opportunities.
The main goal of writing this article is to share the reasons why every business should have a sustainability policy. So, let's take a look at it.
Increase productivity and Reduce Costs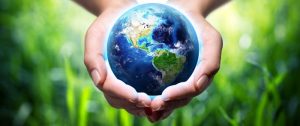 According to research, sustainable businesses help with reducing overall business costs while enhancing employee productivity. It's just because they can conserve resources and streamline efforts by adapting the efficient operation. The sustainability policy will also help with reducing energy costs as you'd focus on turning off unnecessary lights.
Similarly, you'd consider installing a smart heating and cooling system under the sustainability policy. Although these investments appear to be a little bit expensive, they can generate long-term results for your business.
Attract Employees and Investors
Environmental protection is one of the major concerns about people these days. No matter whether it's an investor or a Jobseeker, people are now in search of companies that are dedicated to making a great contribution to the environment.
It's a serious threat for companies that are involved in social welfare scandals. But you can make the most of this opportunity by building an effective sustainability policy for your business.
Make Shareholders Happy
The beauty of sustainability is that it doesn't only reduce costs but it also helps with growing your profits. Although it takes a lot of effort to bring sustainability in your business, it can boost your business's growth within a few months.
Reduce Waste
Developing a sustainability policy means you'd now focus on using less raw materials while reducing the overall waste. Thus, you'd be able to improve the overall efficiency of your business. Moreover, it will help with saving money on plenty of accessories that had become a headache for your organization.
We hope you've now found the answer to the question of why sustainability policy is a must for every business. But if you still have any questions, we'd be more than happy to help you.